BE AN EARLY GAME TESTER IN NOVEMBER!
This is your chance to play Garbage Pail Kids: The Game before everyone else! Three (3) lucky folks will be chosen based on survey answers at gpkthegame.com/gametester to gain access to the game in NOVEMBER.
Enter before October 26 to participate. Winners will be announced on October 31 and will have several weeks to play an early version of the game. They will also have a video call with the Jago Studios team to talk about the game, ask questions, and offer feedback. We can't wait to see what you think!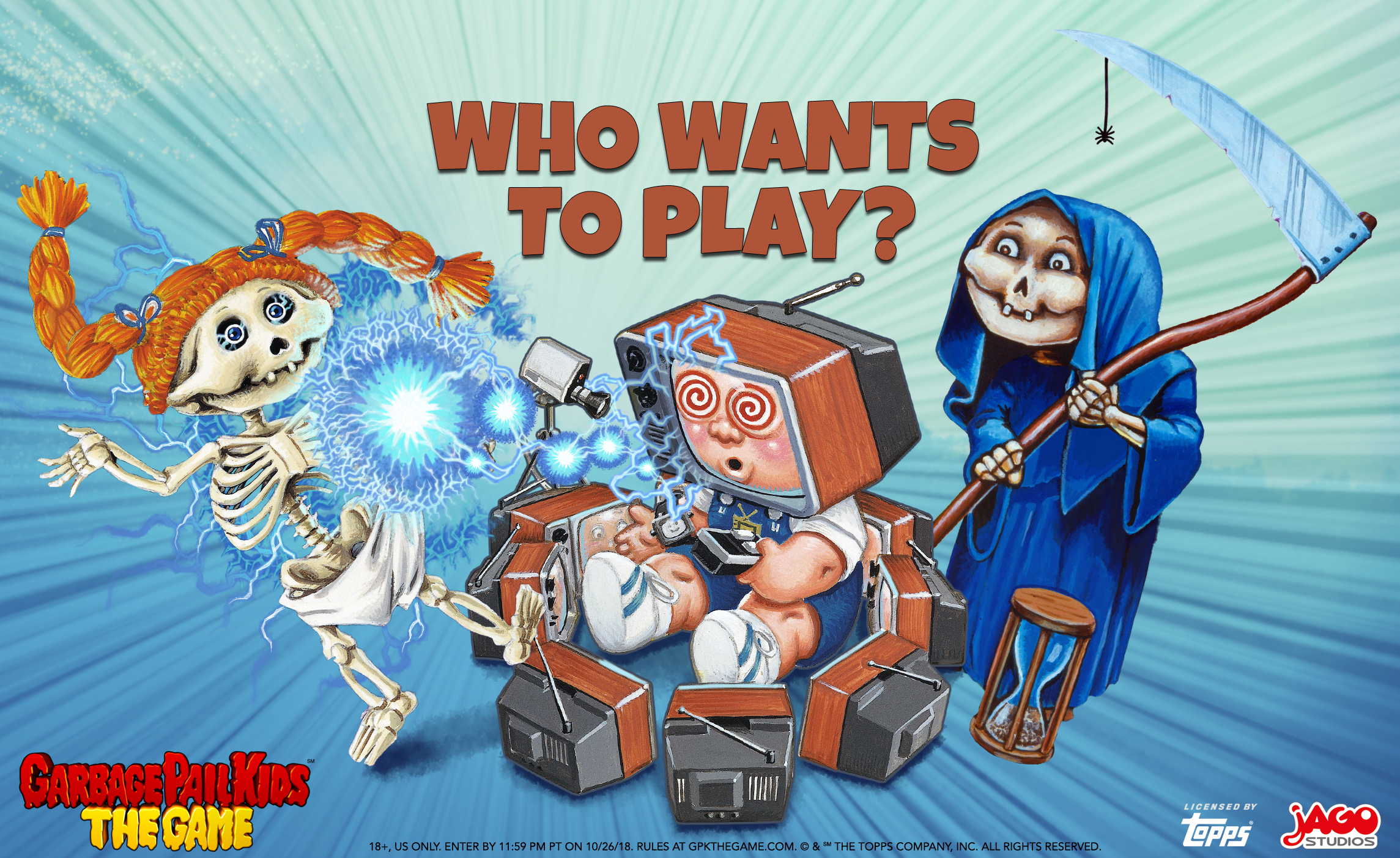 SEE A NEW 30-SECOND GAMEPLAY TRAILER
ON HALLOWEEN!
Register for updates from GPK: The Game to get free junk and exclusive news!